About Me
I am
Rami Baddour
, a researcher and PhD student at the
ALaRI
institute of the
Università della Svizzera Italiana (USI)
in
Lugano- Switzerland
.  
My main research interests involves Mobile Consensus in IoT networks. Additionally, I have worked in multiple research fields, including:
Mobile communications, Coordinated Multi-point transmission in LTE-Advanced
Model-based systems engineering, verification and validation using SysML,
Unmanned Arial Vehicles (UAVs) positioning and flight controllers programming
Beside of my research, I have a big interest in hardware prototyping and open-source hardware - mainly Arduino -.
Mobile Communications
Mainly LTE and LTE-Advanced networks. in particular fields related to energy efficiency and radio resource management
Go to UAV/Drone positioning
UAV/Drone positioning
Develop fusion code to integrate Inertial Measurement Unit (IMU) sensor readings to enhance GPS position estimation on moving drones.
Go to HW prototyping & Arduino
HW prototyping & Arduino
Supervise student projects based on Arduino platform with multiple projects' showcase in exhibitions and local events
Model Based System Engineering
High-level system validation and verification by applying model-to-code transformation on SysML behavioral system models.
Few more details
Profile statement and skills
Let's agree on what to agree on in future IoT networks
I am a self-motivated and committed IT and Networks engineer with superior educational profile, four years team-leading experience in telecommunication field within ISO 9001:2008 certified company, over 8 years of experience in systems engineering, embedded systems design, GNSS applications, software development and programming. Complemented with excellent communication and wide range of IT skills My aim is to work in IT project management, utilizing my experience in variety of technological domains, together with presentation, management and planning skills, complimented by systematic thinking and reasoning to guarantee smooth project life-cycle progress.
Projects
Some of the projects I am working / have worked on.
WiBRATE
Wireless, Self – Powered Vibration Monitoring and Control for Complex Industrial Systems. An FP7 project to explore new paradigms for vibration monitoring and control using WSN that power themselves using harvested vibration energy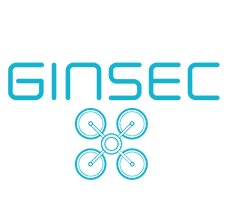 GINSEC
Enhanced GNSS-BF-INS Solution for Un-manned Vehicle Control. An FP7 EU project with main goal to build a precommercial prototype of a low-cost, accurate and reliable navigation system for professional drone market